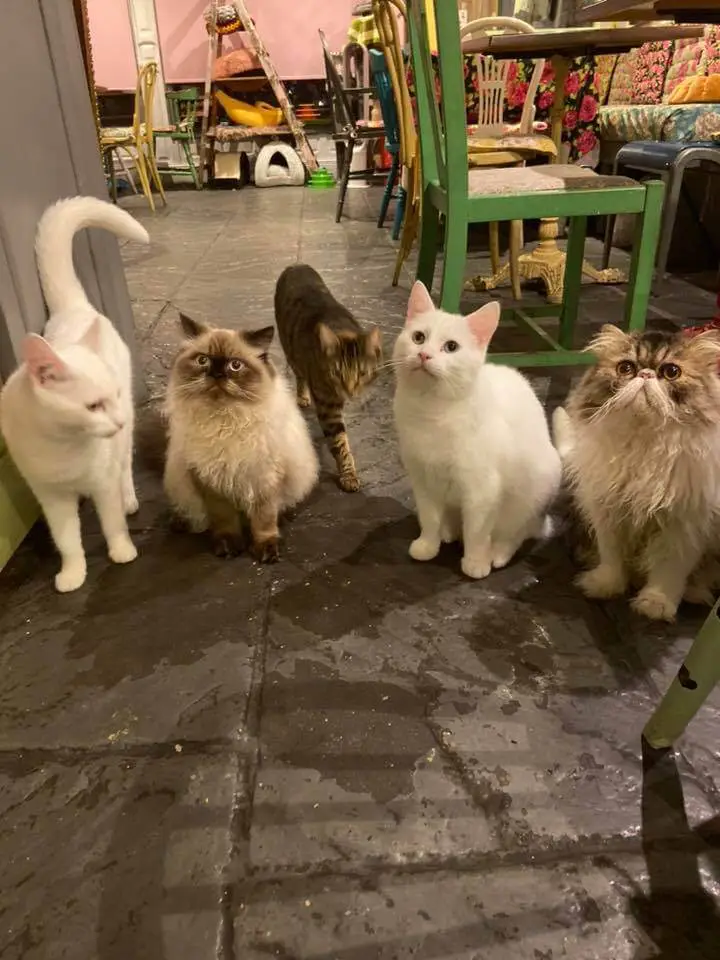 Come Visit Us!
Make your booking
Reserve an entrance online for a visit to our quirky Cat Cafe!
Purrchase
Admission Tickets
Important
Booking Info
General Admission is £6.00 per person for a 80 minute visit to our quirky cat cafe.
Please note. We do not allow, Sparklers, birthday candles, balloons or table confetti in the interest of our cats safety and well-being.
Please remember Unfortunately under 10's are not permitted.
If you're running late, please email or phone to let us know and we will hold your table. Please note we may be fully booked, if so we can not extend your booking or move your booking to a later time if you are late.
Cancellations out of our control subject to £2 booking fee per person.
Purrchase
Our Gift Vouchers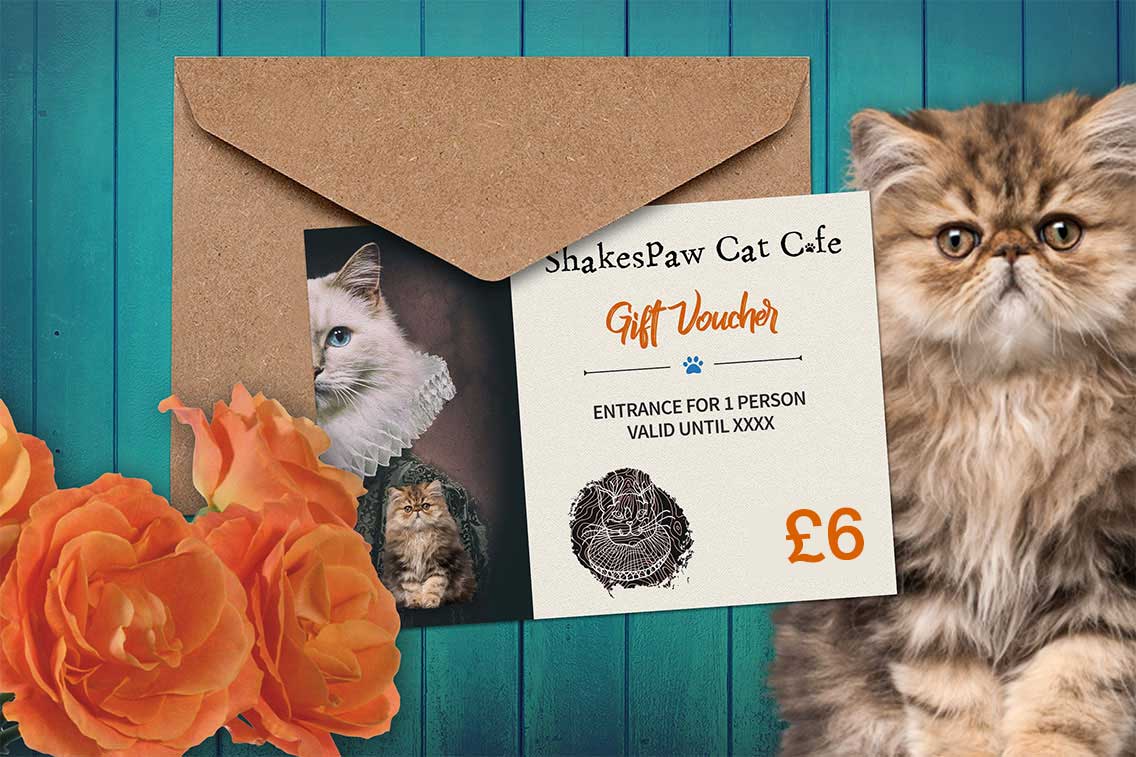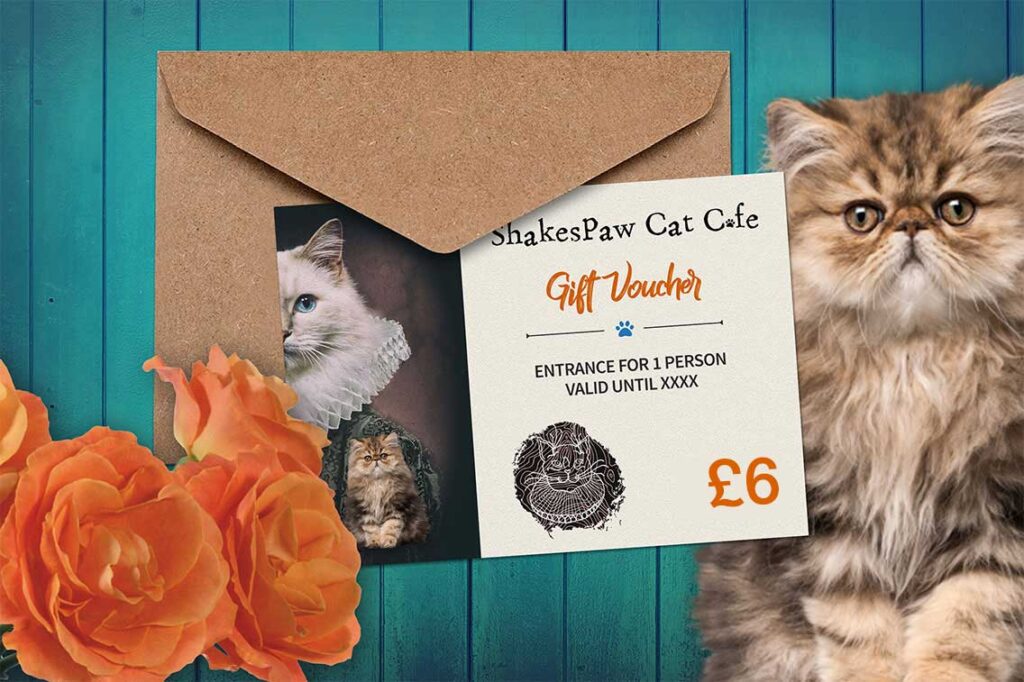 Gift Vouchers for entry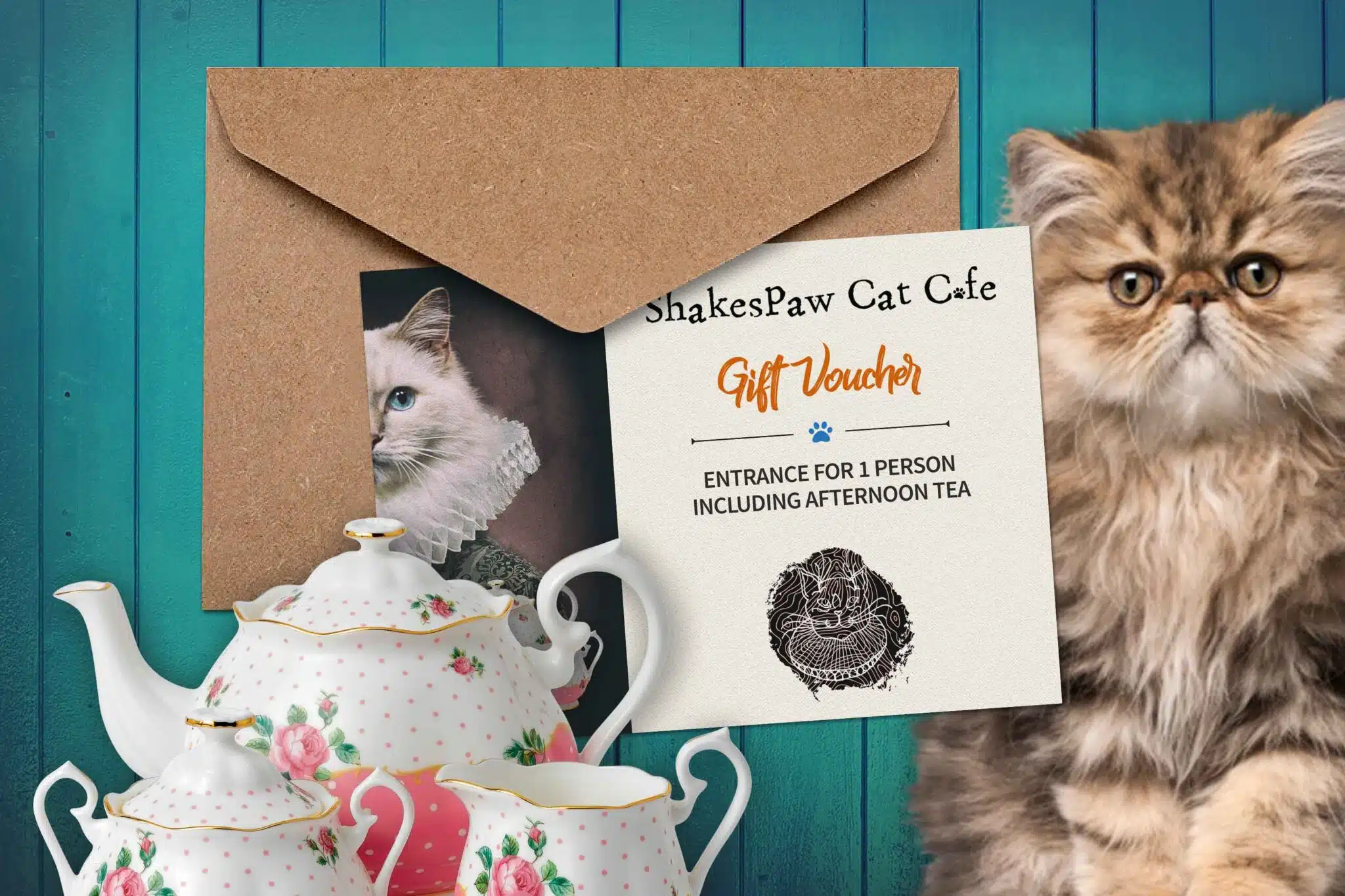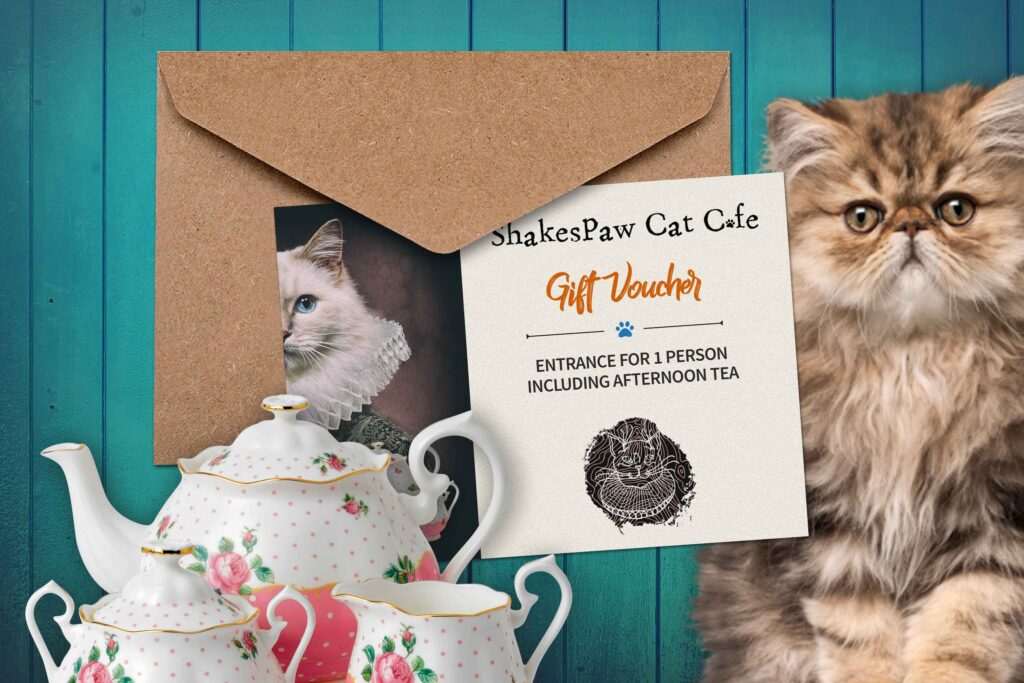 Gift Vouchers for entry and afternoon tea
Problems? Questions? Need help?
If you have any queries or issues in booking then please do let us know, we're happy to help out however we can.