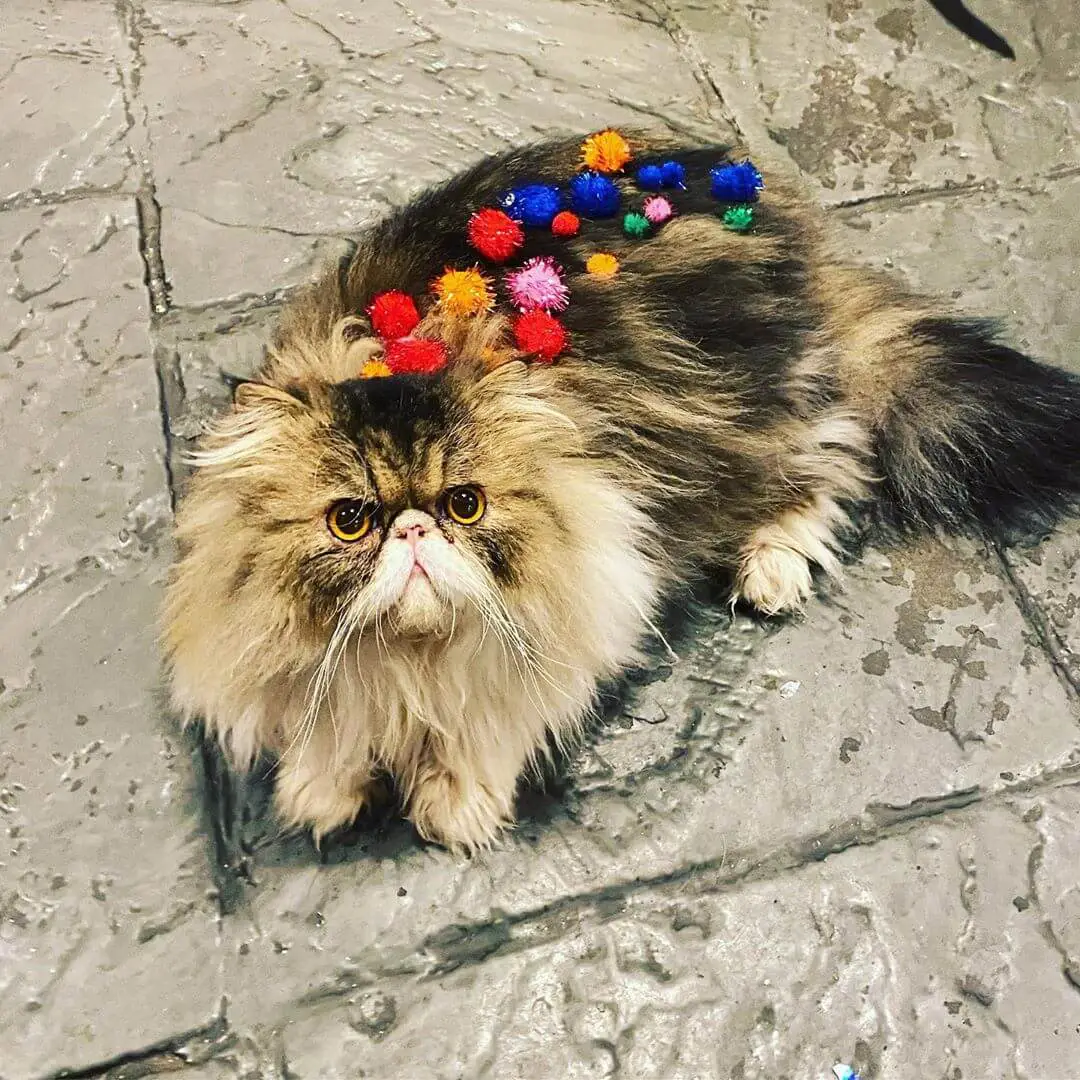 Gifts for Hoomans
Our Gift Vouchers
Give someone the gift of Cat (or just treat yourself)…
Purruse
Our Vouchers
We offer a selection of personalised Cat Cafe gift vouchers, just the ticket (and the gift) for the cat lover in your life. All are valid for a year from purchase so you have plenty of time to pick the purrfect date for a visit!
Entry Only Vouchers
Just the admission covered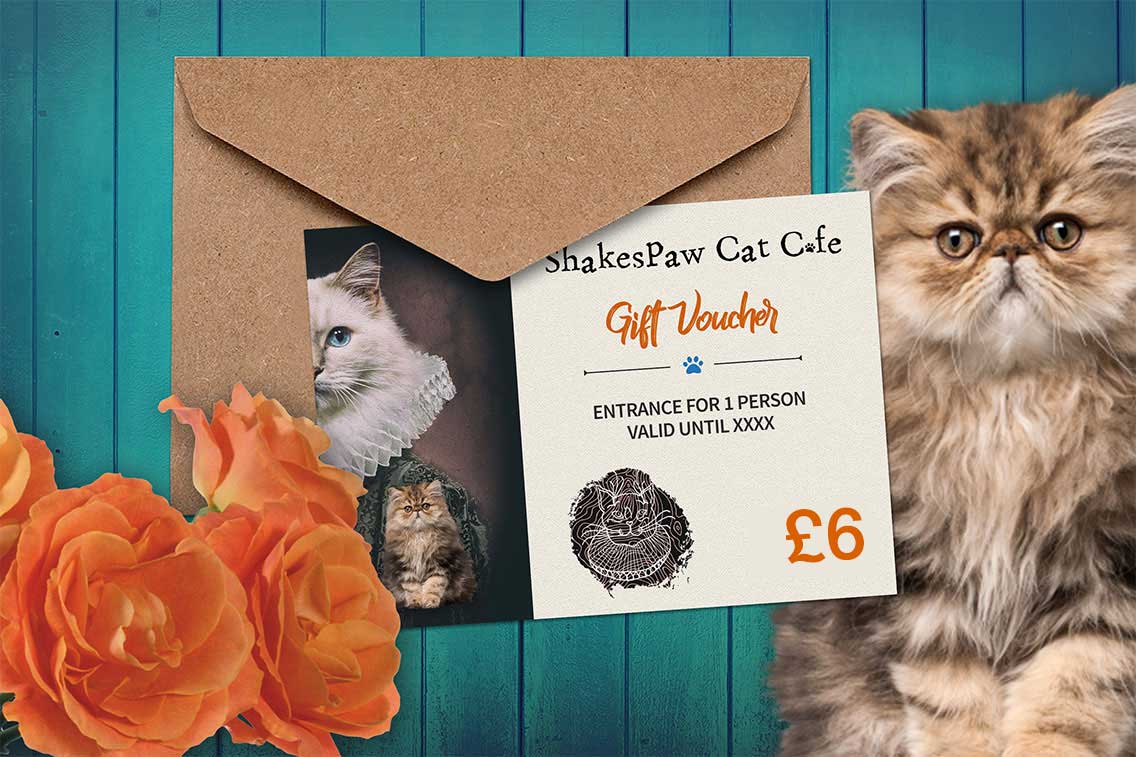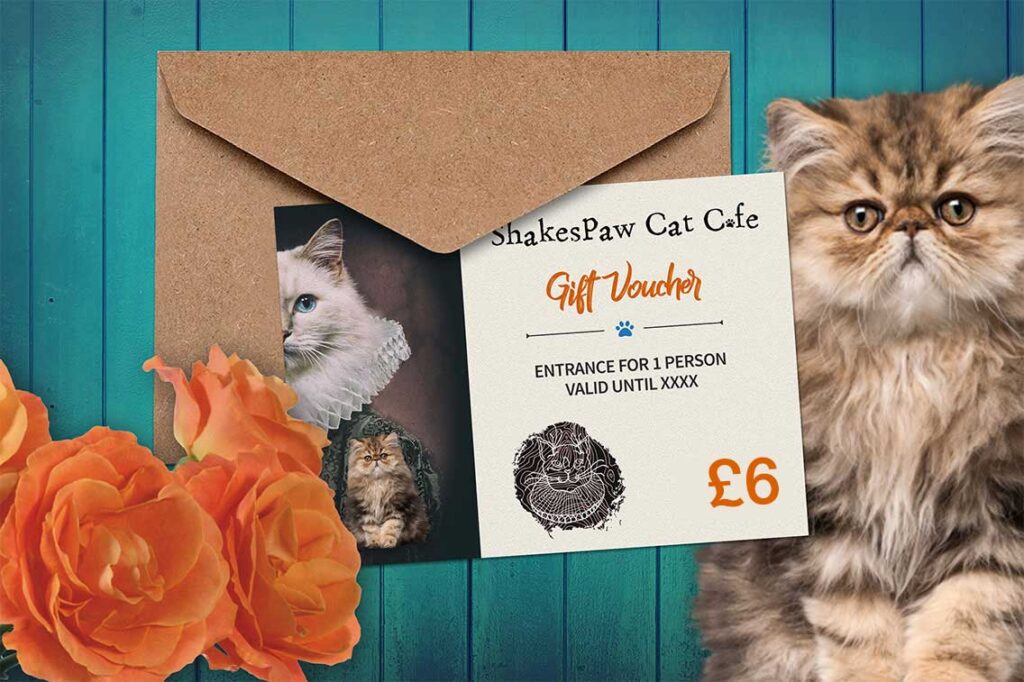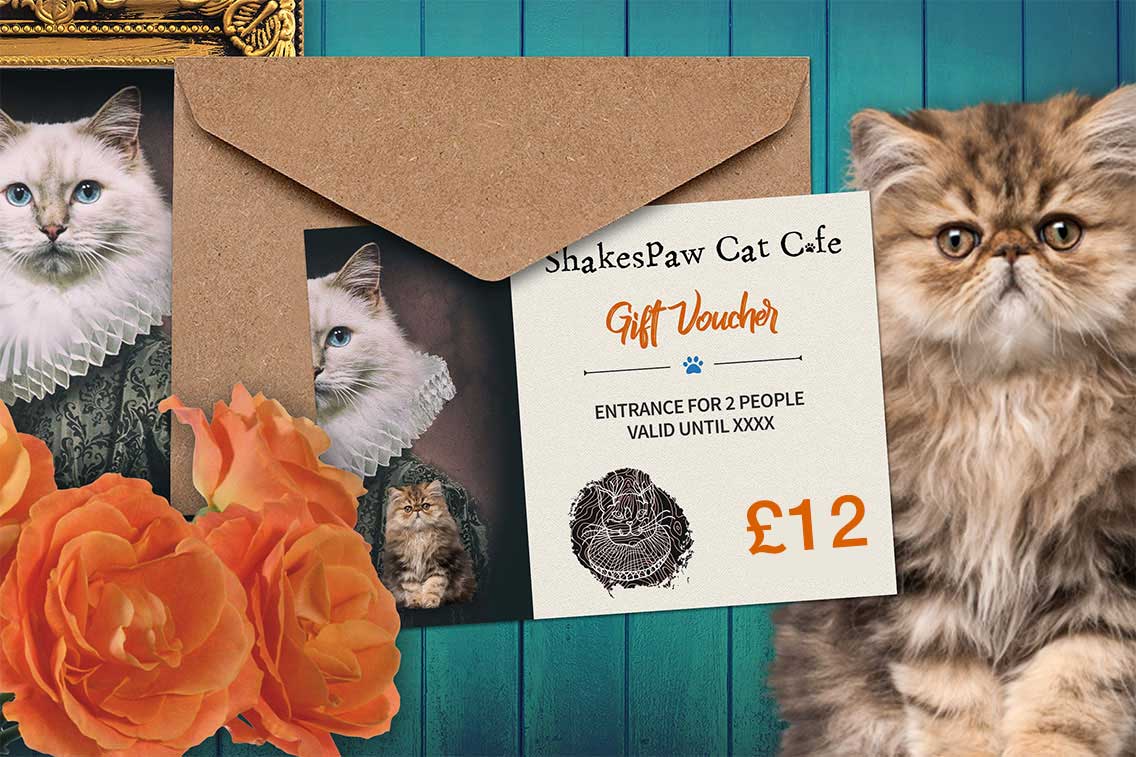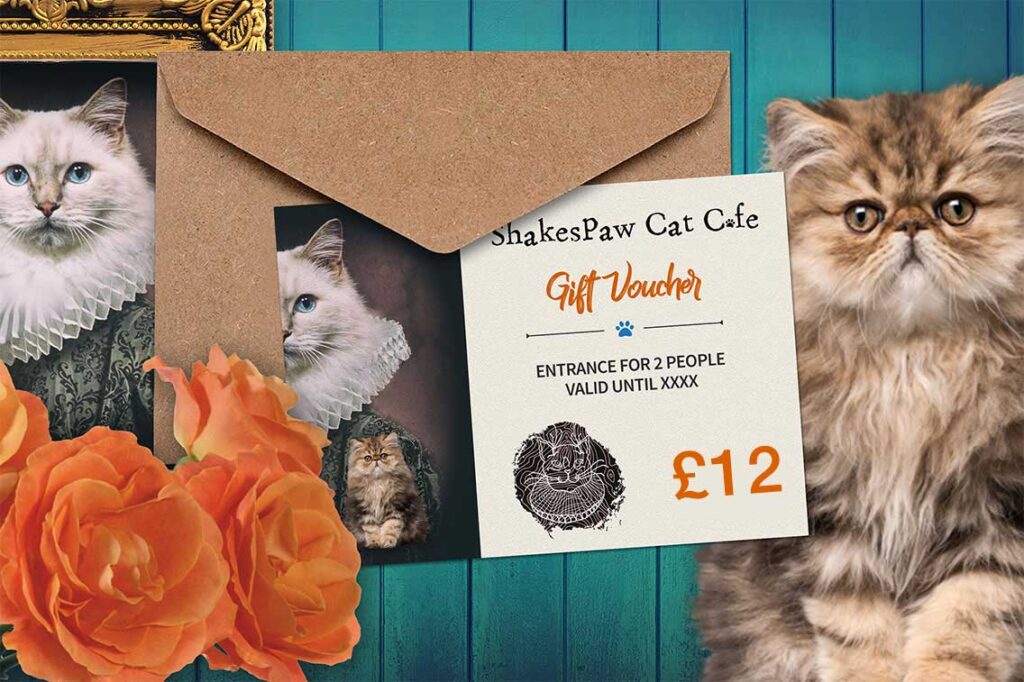 Entry and Food and Drink
Admission and scrummy snacks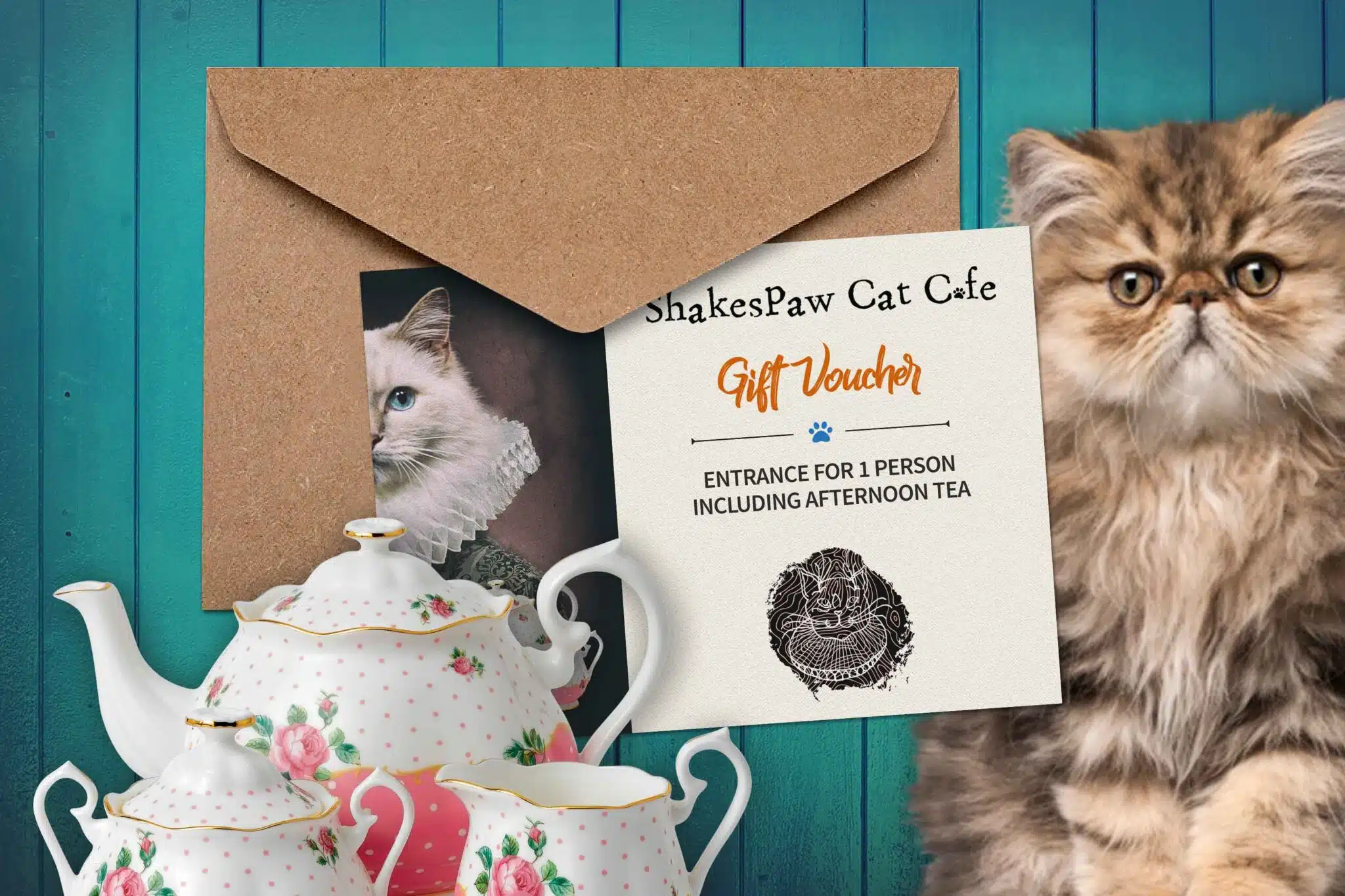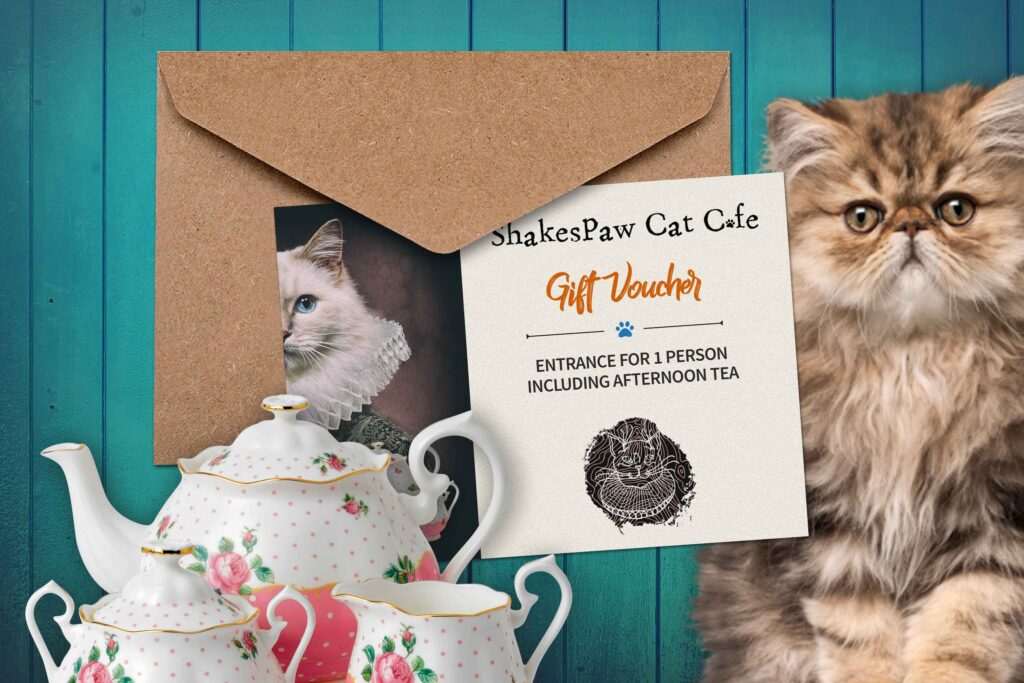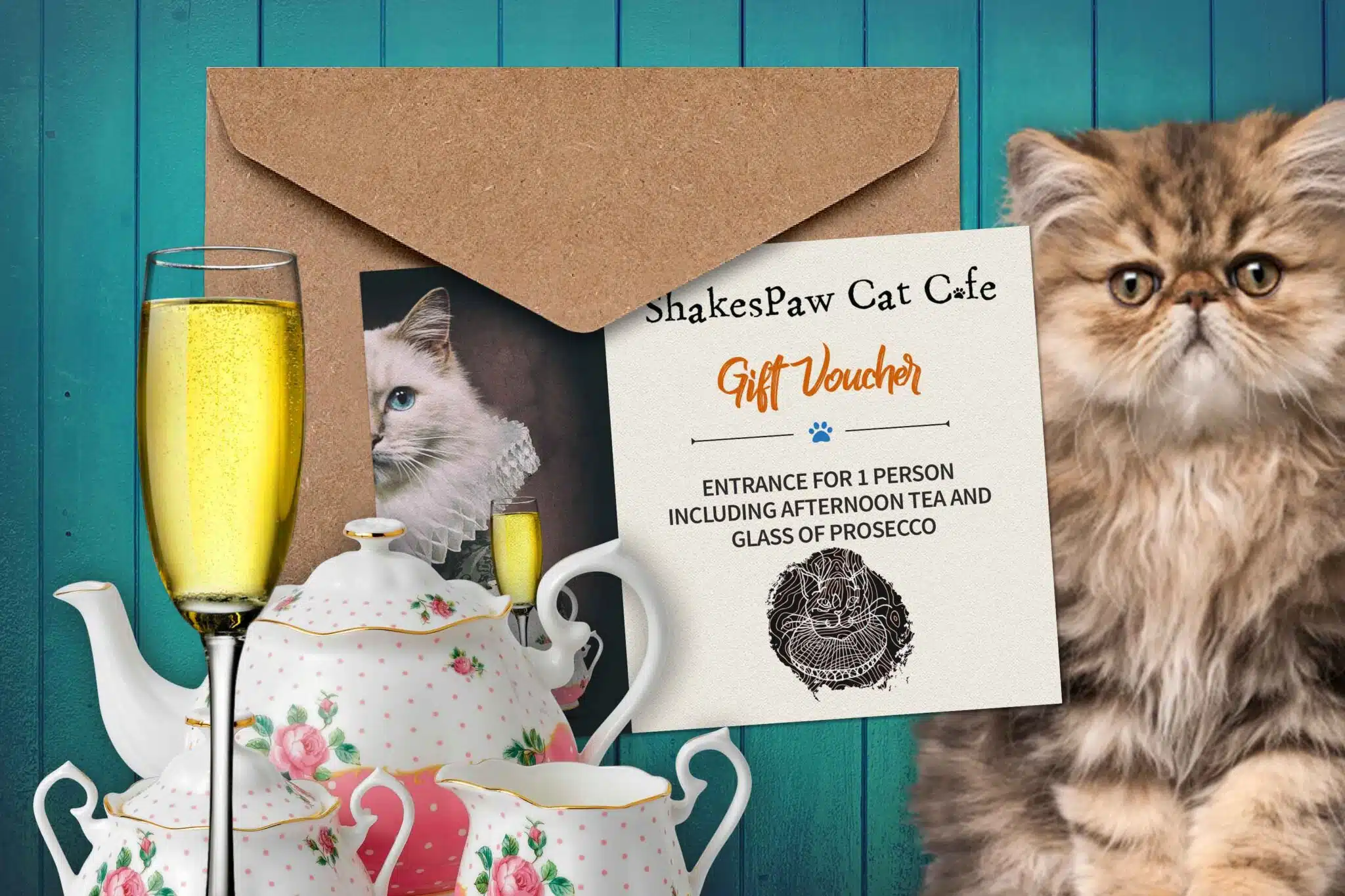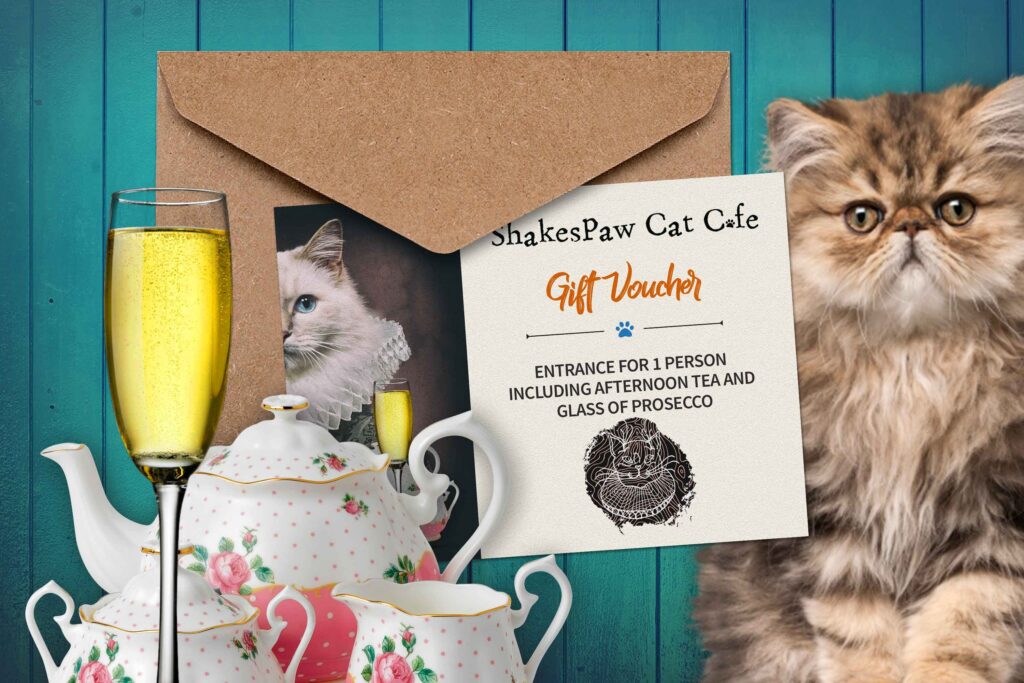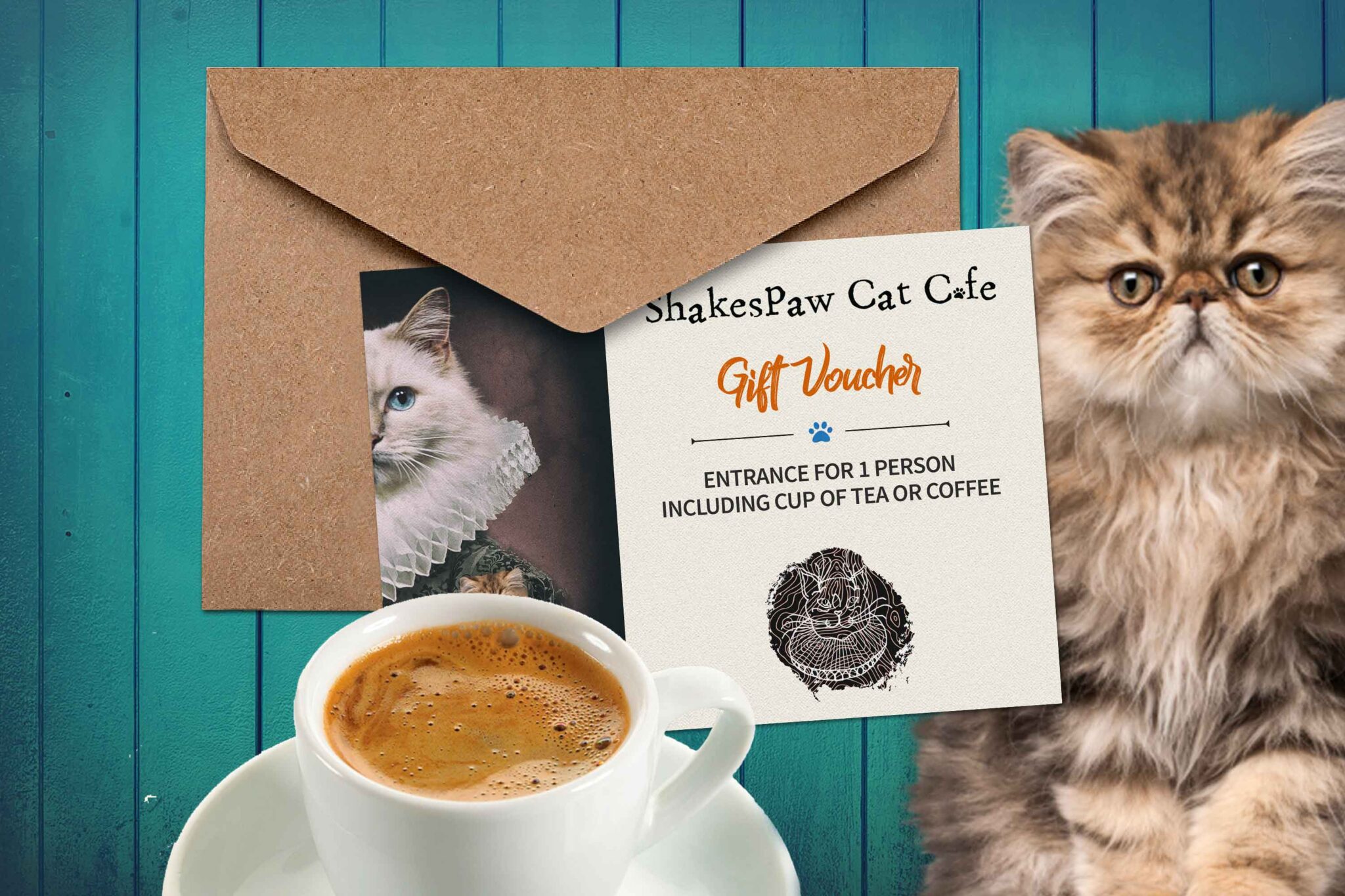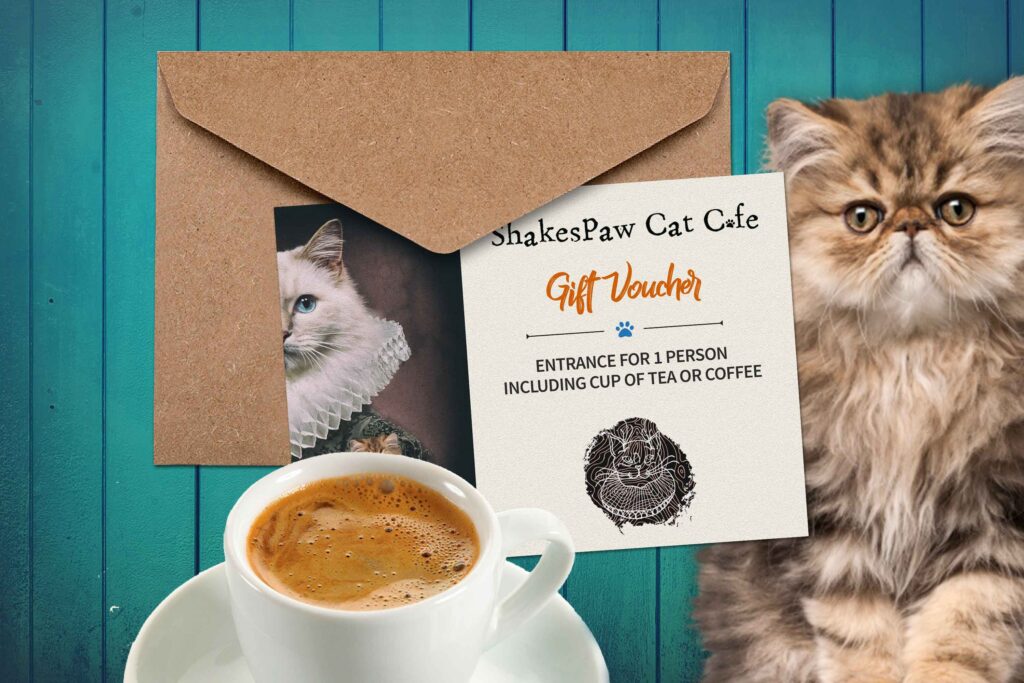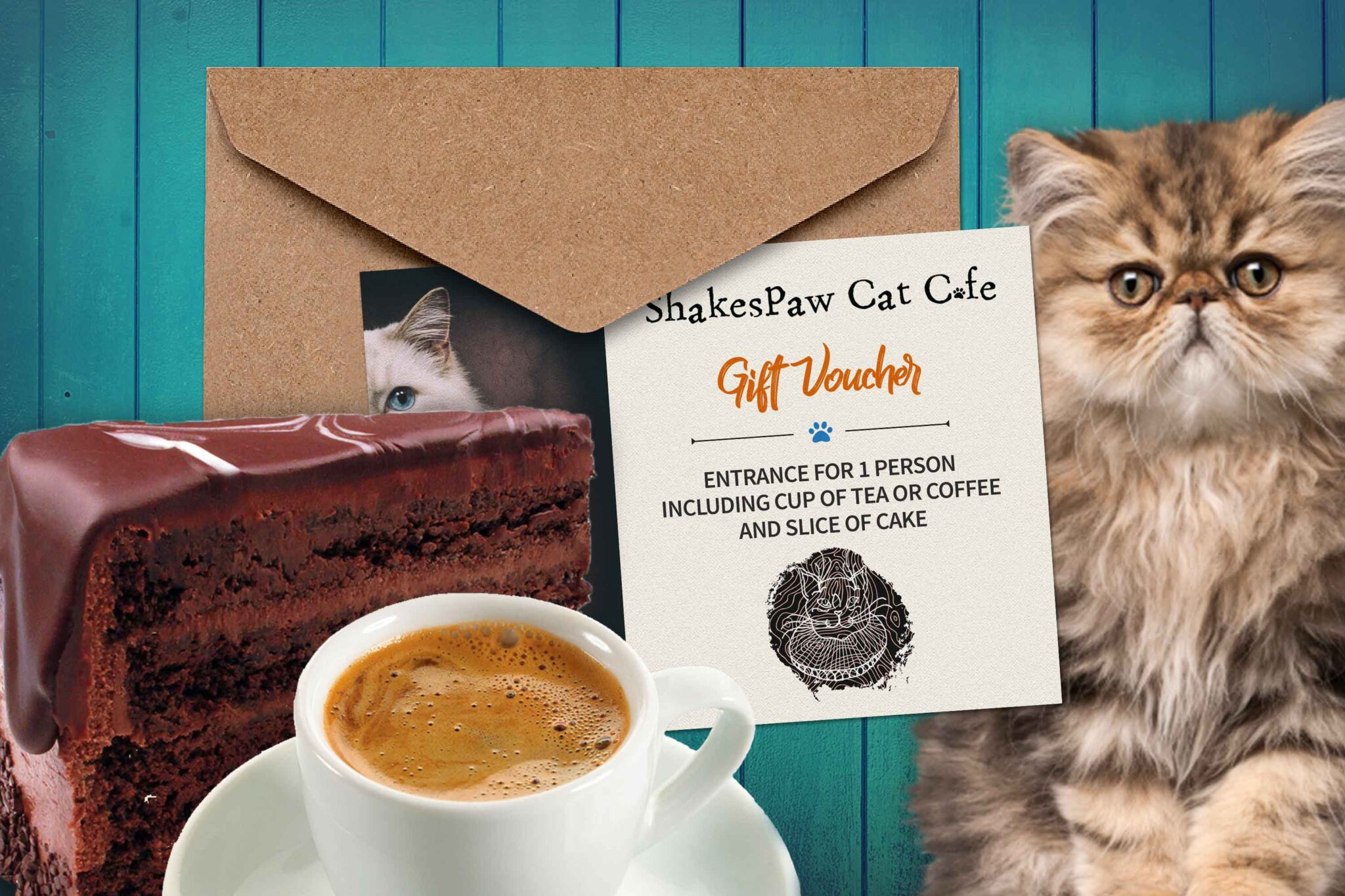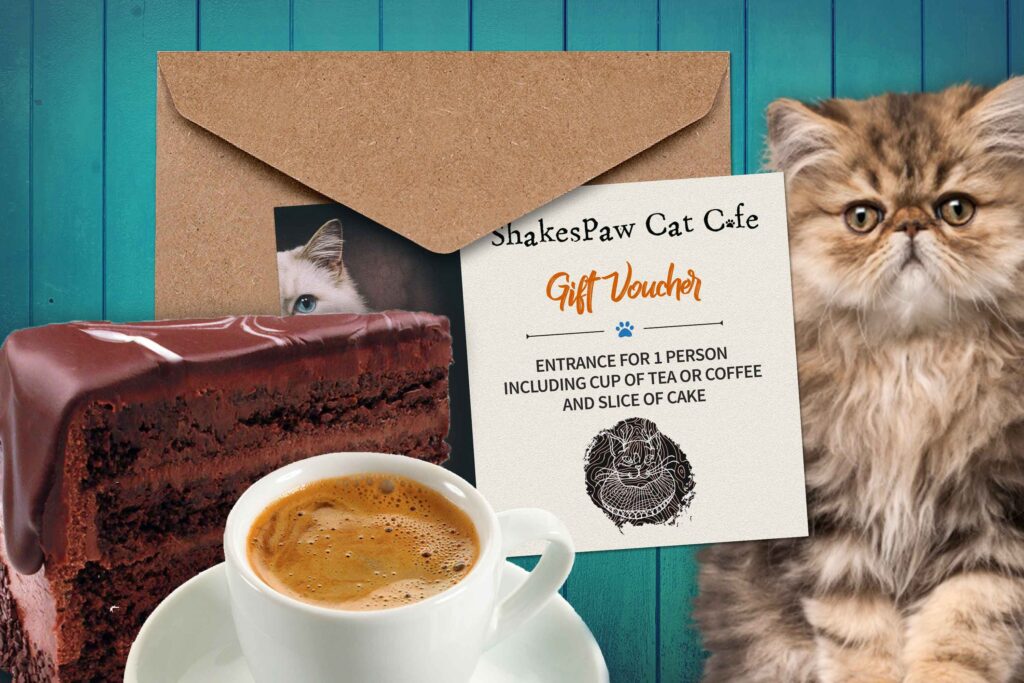 Purrchase
Our Gift Vouchers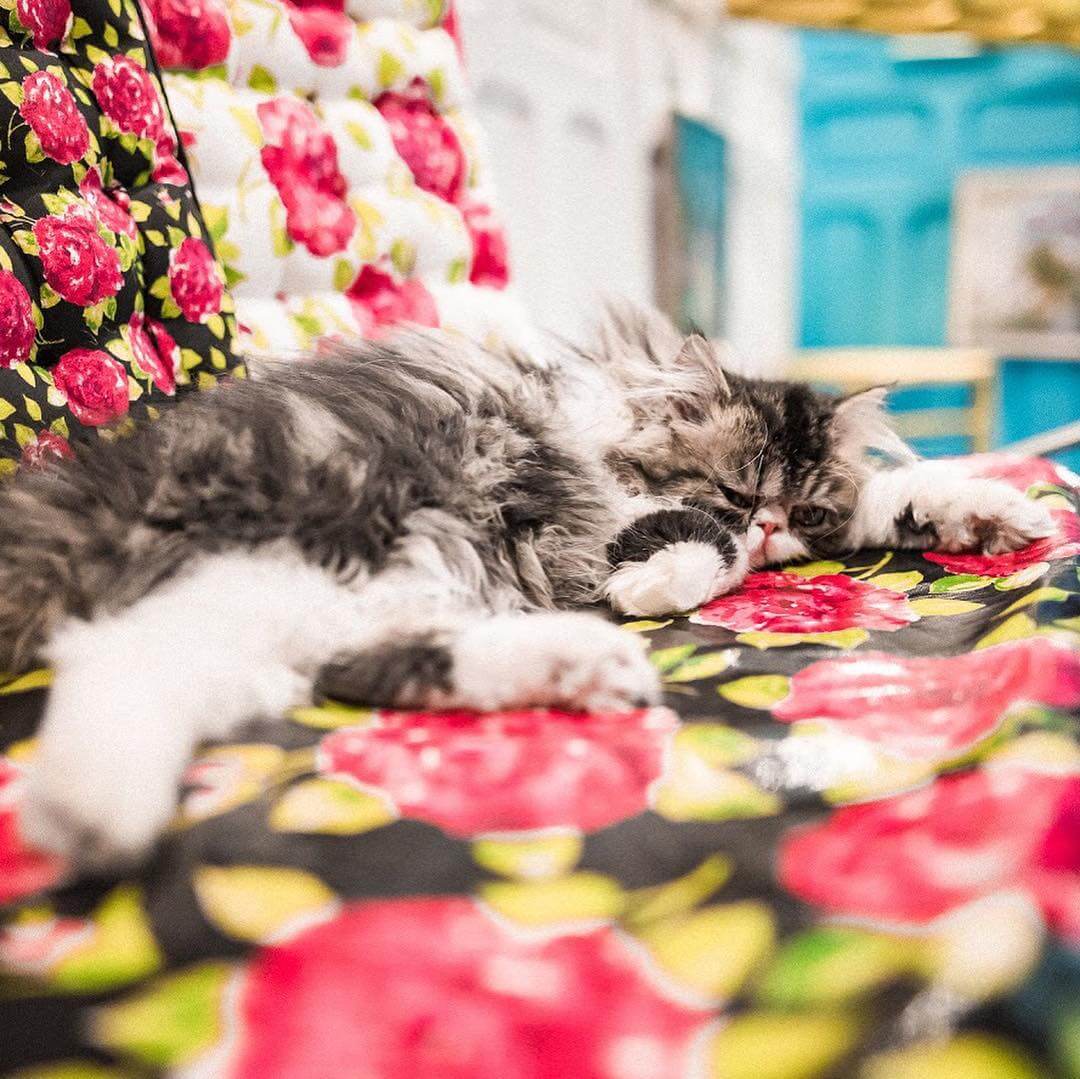 Got a Voucher?
Redeem it when you book!
Problems? Questions? Need help?
If you have any queries or issues when buying or redeeming our Cat cafe gift vouchers then don't hesitate to let us know. We'll do all we can to help!