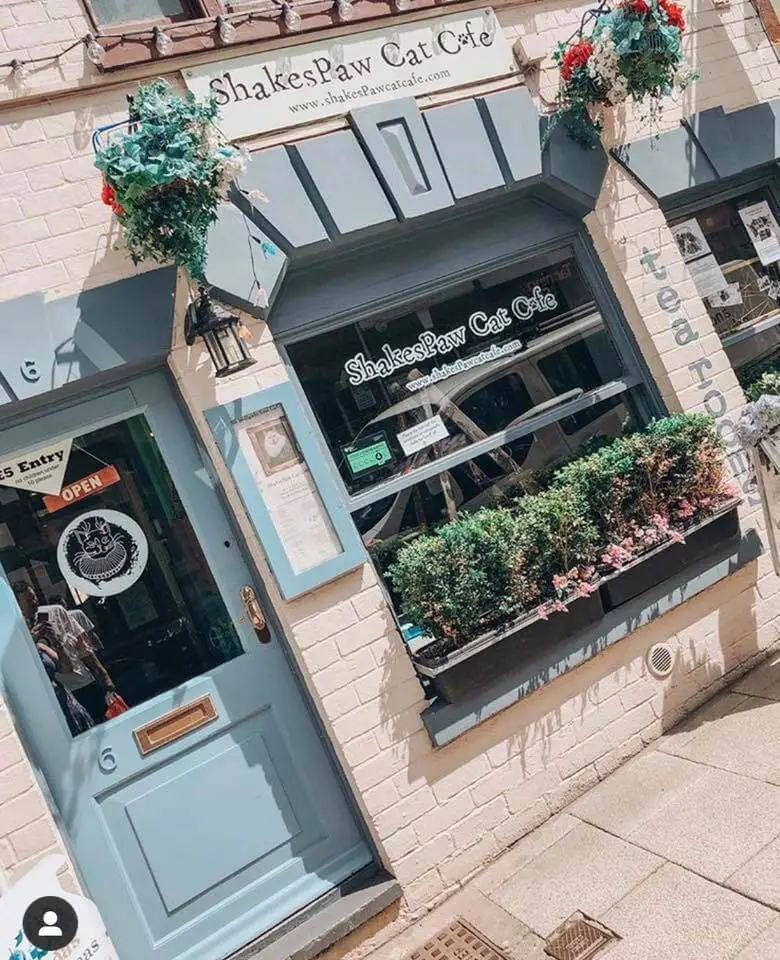 Find us
Or get in touch…
Our Cat Cafe is in the heart of Stratford-upon-Avon
Remember! You have to book online!
Before you set off to visit us, we strongly recommend that you place a booking! Our Cat Cafe in Stratford Upon Avon is often fully booked, and the only way to guarantee you'll be admitted is to place a reservation.
Address
6 Union Street, Stratford Upon Avon, Warwickshire, UK, CV37 6QT
Follow Us
Opening Hours
Wednesday – Monday 10am – 6pm
Closed Tuesday
Get in touch
If you have questions or comments, please get in touch using the form. Ask away. We'd love to hear from you!
We are often up to ears in fluffy fur, needy paws and scrummy cakes so do bear with us, we'll try and respond as soon as we can!
Remember, we can't take bookings over the phone or by email. Make sure to use the online booking system. Thanks!